Become our new co-founder!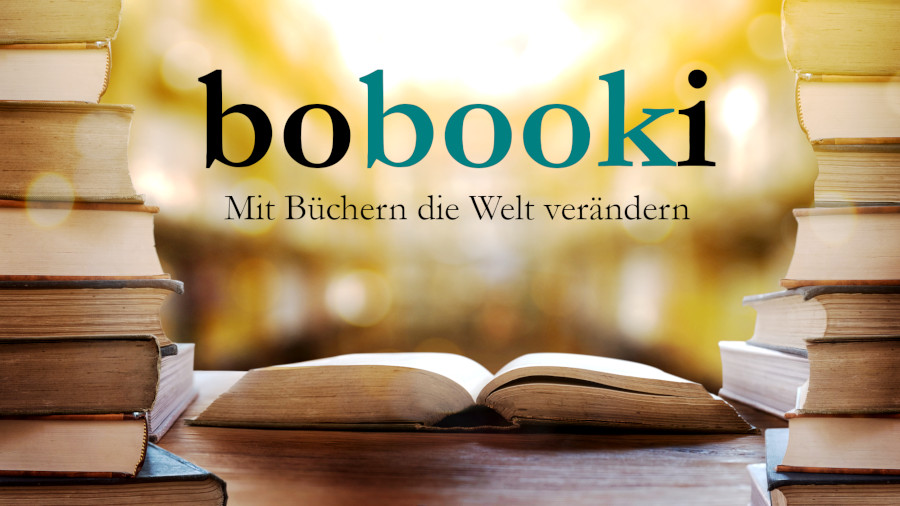 Project background
Bobooki is our social project to generate universal basic incomes through book sales.
Our shop offers more than 3 million books, games and other media articles at your disposal. Our goal is to secure basic incomes through the profit created by each sale.
On top of that, we have developed a unique model of book sponsorship, through which authors and communities are able to earn incomes by recommending books and sharing the related stories.
You will find on Bobooki Stories a compilation of background stories, interviews as well as book recommendations on specific topics, which is thoughtfully curated and put together by our team on a regular basis.
Both the online shop and story platform are already fully functional. Now we would like to entrust them to aspired co-founders who feel motivated about dedicating themselves to further development and consolidation of the project.
---
Role description
A diversified and self-organised team structure is what we are committed to. To this end, we strive to preserve its indispensable elements such as versatile roles, flexible working hours, self-ownership, consideration for individual strengths and needs.
Area of responsibilities 1: communication, content and community
Continuous refinement and enrichment of the content of Bobooki Stories
Communication with authors and communities
Maintenance and expansion of our social media channels
Formation of our own community among book sponsors
Area of responsibilities 2: project management, strategy planning and execution
Further development of the project as a whole
Design of internal processes
Team building and growth
Financing
Establishment of cooperative
Ideal qualifications
Strong communication skills in both German and English
Skills in graphic design are highly appreciated
Experiences in WordPress (for Bobooki Stories) are highly appreciated
Experiences in alternative organisation process, new work cooperative and/or social enterprises are highly appreciated
Interest in books
---
Our offers for you
A beautiful and tranquil co-working space featuring community life together with other social projects and freelancers – Coopspace in the heart of Berlin Kreuzberg
Home office as per needs and discussions
A long-lasting partnership in the form of financial and/or work contribution is specifically welcomed
Our very first salary is only payable after we have consolidated our finance or collectively pooled our incomes here
---
Get in touch!
We value an open, respectful and empathic approach towards critiques as well as conflicts. Together, we will create a healthy, fulfilling and lively working environment for all.
If you are interested in learning more about this role, we would be happy to discuss further details with you either in person at our co-working space or over the phone.
As the first step, simply send a short email with your CV to Felix Weth at felix@platform21.net – we hope to see you soon on the other side!